Transparent Language ABD'de 12 binden fazla kütüphanede kullanılmaktadır.
Language Learning Designed with Libraries in Mind
Language-learning solutions for:
Public Libraries
Provide users with hundreds of hours of learning
in 100+ languages, including English.
Academic Libraries
Enable your entire campus with web-delivered language learning.
Give Learners More than
Just an Online
Course
Featuring a scientifically-proven methodology, the widest variety of high-quality learning material, and seamless integration of real-life language use by native speakers – all packaged together in an easy-to-use interface – Transparent Language Online is simply themost complete language-learning solution availableanywhere. And with 100+ languages to choose from, there is something for every language learner.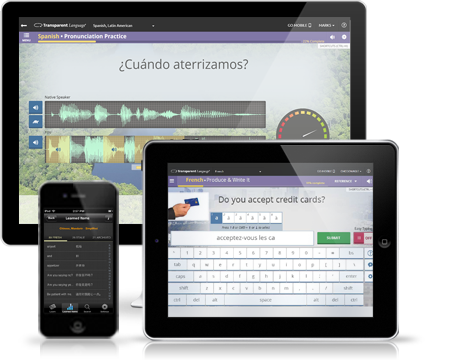 Transparent Language Online features:
Language-learning materials available in 100+ languages
Unlimited access during the entire subscription period
Compatibility with all common web browsers and operating systems
An administrative portal that is accessible 24 hours a day, 7 days a week by administrators
Real-time statistics with continuously updating usage reports to measure ROI
Language-learning materials delivered entirely online with no additional media such as CDs, flash drives, or DVDs
Mobile applications for language learning on-the-go
English Language-Learning Programs
In addition to foreign language-learning materials, Transparent Language Online also provides the tools and resources needed by learners with developing English skills.
English Essentials for Speakers of Other Languages
Intermediate English Immersion Course
Supplemental Vocabulary Lists
Which is English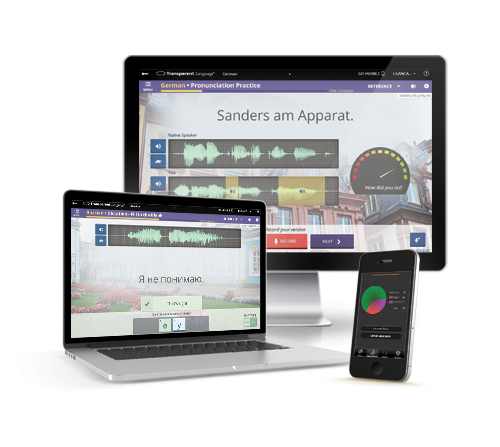 Downloadable Children's
Language-Learning Program
KidSpeak™ makes learning a second language easy for kids of all ages. With KidSpeak, children build a solid foreign language foundation using the successful immersion approach preferred for young children. Each language is hosted by a fun cartoon "friend" and his or her playful pet, using only the language being taught.
Designed by leading educators for children
ages 6 and up, KidSpeak contains:
Over 40 engaging, interactive activities, puzzles, and songs
More than 700 words and expressions per language
3 levels of difficulty
Printable activities and learning exercises