KidSpeak™The fun and easy way for children to learn a foreign language
Combining animations with over 40 engaging, interactive activities, puzzles, and songs, KidSpeak™ makes learning a second language easy for kids of all ages. With KidSpeak, children build a solid foreign language foundation using the successful immersion approach preferred for young children.Each language is hosted by a fun cartoon "friend" and his or her playful pet, using only the language being taught.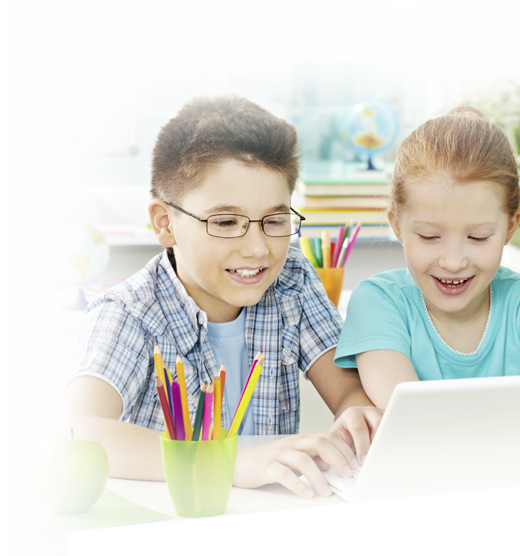 With KidSpeak, children will learn these important language skills:
Designed by leading educators for children ages 6 and up, KidSpeak contains more than 700 words and expressions per language. Best of all, with 3 levels of difficulty and printable activities and learning exercises, children will be on their way to learning a new language in no time.
Topics include:
Greetings
Ages
Dates and times
Travel
Sports
Colors
Clothing
Weather
School supplies
Everyday items
Body parts
Animal names and sounds
Fruits and vegetables
Much more
Available Languages
Chinese (Mandarin)
English
French
German
Hebrew
Indonesian
Italian
Japanese
Korean
Portuguese (Brazilian)
Spanish
System Requirements
Windows: Windows 98, 2000, ME, XP, Vista, 7, or 8; 8 MB available RAM.
Note: For the best learning experience, we recommend a minimum screen resolution of 800×600.
Some netbooks may not meet this requirement.